Düden Waterfall; A paradise in Antalya
Turkish Riviera is the region where you can come across history and nature together. Thanks to its natural structure, a visitor can find everything.
Düden Waterfall which is located at Kepez county of Antalya is one of the real natural paradise. The spring that is broken from the mountain creates this scenery. It is one of the numerous paradises of the world. Also it is known as Upper Düden or Alexandria Waterfall on various sources.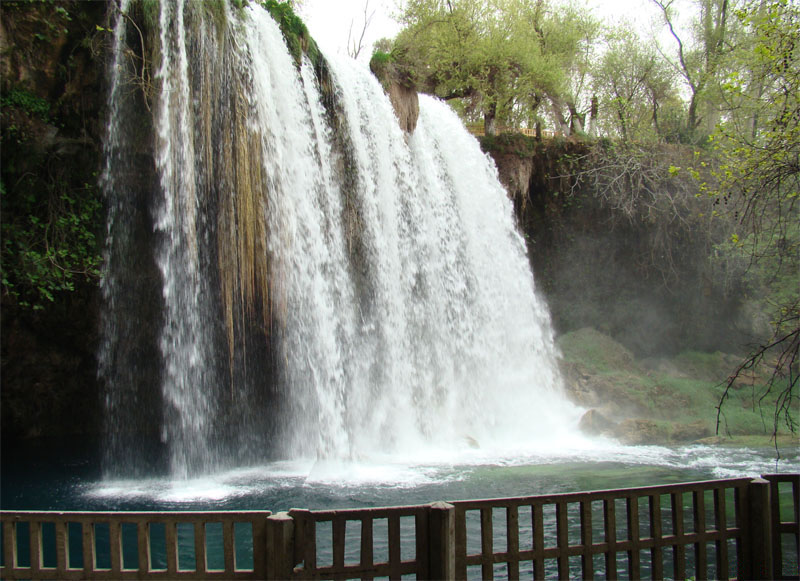 If you have a visit to Antalya, I recommend you to add this waterfall to the list.
Have a nice time…..