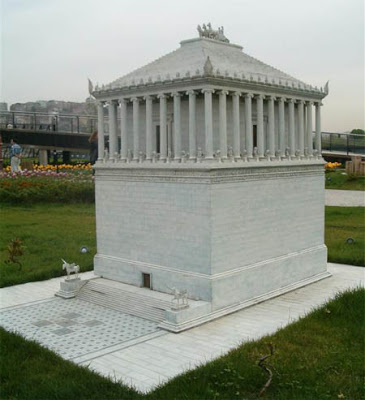 Halikarnassos was one of the magnificent cities in ancient era. The thing that made here unique was a monument. This area had been dominated by Persians for years and Governor Mausolos reconstructed the city and it became a glorious city. After his death, a monument was built in the name of him in BC 353.
It was so marvelous that even Alexander the Great didn't damage the monument although he ruined the city. But Rhodos knights destroyed the monument in 1402 and used the big stones to build today's Bodrum Fortress. The remains were brought to British Museum.
Today Bodrum is one of the well known holiday resorts of Turkey. On the other hand, history is the other name of this holiday resort.