Handycraft of Glass; A decorative handycraft
Glass is one of the natural substances that are used to manufacture some decorative items. The coloured glass objects are the most preferrable items for decoration. It is a special sort of manufacture as a handycraft. Various items such as lighting objects and decorative dishes are very famous.
Every object can be manufactured with glass as you see above. It is the art more than a handycraft.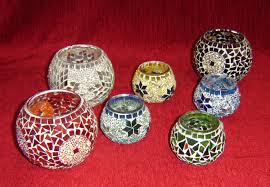 It is the art of beauty and glory. The coloured glass works are the wonders of handycrafts…