Mt.Uludağ; the center of winter season
Mt.Uludağ is one of the famous destinations of winter season in Turkey. With the impressive panoramas, the visitors look forward to skating and having joy of the winter.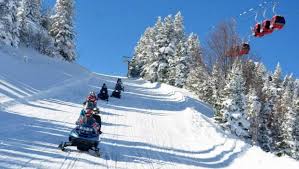 Cable cars and motor vehicles are two necessary vehicles on the mountain. Hotel zone is the region where the vistors accommodate and the circuits are. It is prefferred by foreign and domestic tourists. Even in summer, the climate can get so cold that you can never believe in it. It happens for a short time in summer naturally. Briefly it is an attraction center for winter tourism.
Discover Turkey and have a good time in your vacation