Ravanda Fortress ; Witness of history
We have stated that Turkish landscape has a deep historical background for several times. There are many witnesses for this statement. There is a fortress in Southern Anatolia and it was constructed so well that every civilization which reigned the region used this fortress.
Its location is so high that it is like an eagle nest. It was constructed with necessary facilities such as cisterns. It is in the border of Kilis province. We can see this fortress in historical records after 7th century. Every civilization including crusaders and Islam armies used this fortress as a headquarter.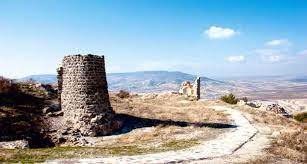 Don't forget to visit this fortress when you have a chance while visiting Southern Turkey.
Discover Turkey and travel in time….