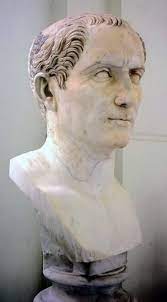 We all know the famous words of Roman Emperof Caesar; Veni,vidi,vici. Also we know the meanings of those statements; I came,I saw and I won. But do you know where those statements were told? Briefly the history of those statement is below;
In small Asia, there used to be a Pontic Greek State in ancient time. This state had a wide domination area. Meanwhile Roman Empire was getting wider and following the rival states in Small Asia. Pontic Greek State was one of those rival states. After following Pontic Greek State for a long time, Emperor Caesar decided to arrange a military campaign to Pontic Greek state due to their aggresive mode. Two armies confronted in a field which was very close to ancient site Zela(Today's Zile county of Tokat province) in 47 AD. Roman Emperor Caesar won the battle (Battle of Zela). He declared his victory to Roman Parliament in three words; Veni,Vidi,Vici.
Everybody knows that those statements belong to famous Roman emperor Caesar but a few people know that they were told in Anatolian peninsula.
Discover Turkey and travel in time