A Byzantian Fortress; Yoğurtçu Fortress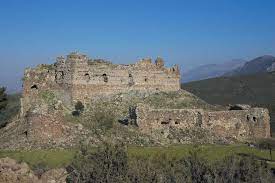 A typical Byzantian fortress was built in Western Anatolia (today's Manisa province) in order to stop Turkish attacks to Byzantine Empire. It was built around 11th and 12th century. It is a model of Byzantine fortress architecture.
It provides valuable information on East Roman military engineering. Also it was used by Turks. It is just a touristic field at present. It needs to be fixed and designed as original.
Turkish landscape hides the historical military secrets. It is one of them.
Discover Turkey and travel in time….