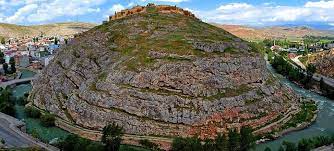 Bayburt is one of the provinces that are in eastern Blacksea region. It is a small province but it has an important location. It is located on the route to North-South direction. That's why it was important for trade and military campaigns.
Because of this fact, there is a fortress which was built on the hill that dominates the city. It is dated back to Byzantian period. As a result of archeaological excavation, the archeaologists unearthed various items that belong to various periods starting the Byzantian period to Ottoman period. It is the sign of the wide past in the fortress.
Walls of the Bayburt fortress had tiles that were 800 years old. By the project of tourism ministry, the restoration will be started. So the fortress will gain its original outlook.
Discover Turkey and travel in time….