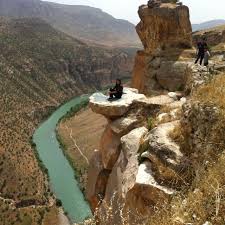 Turkey is a country that has breathtaking panoramas. The regions of Turkey offer many opportunities for adventurers. South Eastern Anatolia has been hosting many civilizations thanks to its natural structure.
Siirt province of Turkey is hosting a natural treasure of the country. Caves that have been home for centuries were declared as national park so they will be restored and opened for tourism.
Rasıl Hacar region of Siirt has an impressive scenery so it is one of the worth visiting places of Turkey.