Island of Giresun;Mythological island of Black Sea coast…
Turkish landscape offers us many opportunities and stories to travel in time. One of those places is located on Black Sea. It is in border of Giresun province of Black Sea region. It is one of the most important sightseeing places of the region due to its historical background.
Historical island of Giresun
The Giresun Island had been opened for touristic visits late due to COVID pandemic processure. During the visits, health arrangements are applied such as wearing mask and obeying social distance space. Daily boat trips are scheduled for the visit to the island.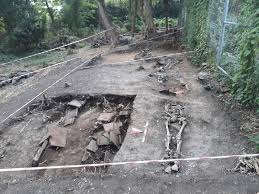 Excavations on the island…
Due to to its historical background, it is an archeological zone. We can come across Byzantine(East Roman Empire) site's ruins. In addition to be an archeological zone, there are mysterious and historical legends for the island. For example, it is told that Amazon warriors had settled here and Hercules' golden fur was searched on the island.
It is one of the sightseeing places of Turkey that are worthvisiting. Discover Turkey and Travel in time….