Love fountain of Sagalassos ancient site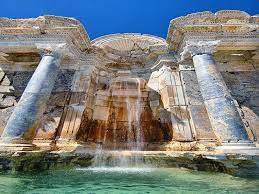 Love fountains are very famous in the world. According to the ancient myth, one who drinks water from those fountains will fall in love. Two of them are in Turkey. Sagalassos ancient site (Burdur province) is the home of those fountains.
They have been flowing around for 2000 years. This is the site that has a historical background for 12.000 years.
Discover Turkey and travel in time….