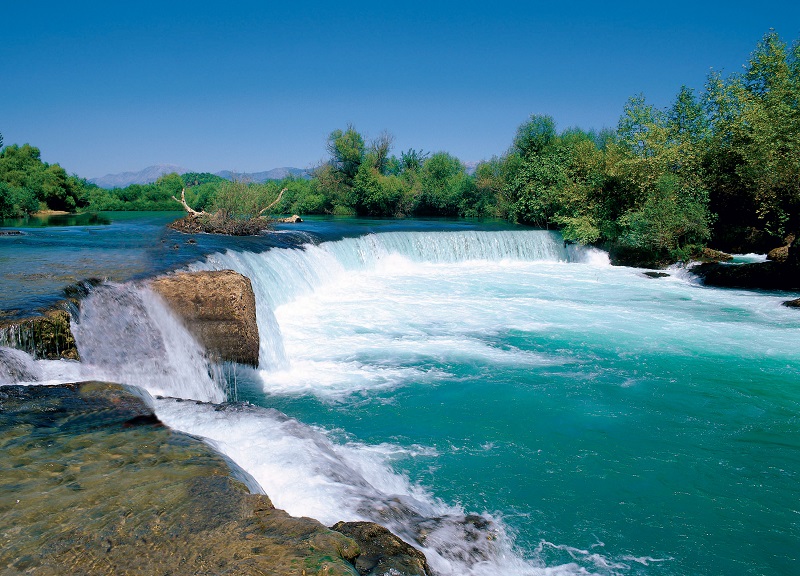 Turkish landscape has many opportunities to visit. Natural beauties provide us great chances to have a break in the life. Adventurers and travelers can find many places to discover the natural treasures. That's why this landscape has become popular places.
Manavgat Waterfall is one of the greatest natural treasures of Antalya. It provides a great chance to feel the nature. Even tough it is a small waterfall, it is very impressive. The facilities (restaurants) around the waterfall make you relax your spirit. It is a pleasure to drink a bottle of tea on the edge of Manavgat River and waterfall.
If you have chance to visit Antalya, don't forget to schedule visiting this waterfall.