Temples of Serapis: An Egyptian god in Small Asia
I would like to show you an interesting historical mystery that maybe much of you don't know. As we mentioned before, this landscape is hosting an amazing history. It is an interesting point to find traces of an Egyptian god here, isn't it?
Serapis is one of the important Egyptian gods. He was described as man with a vase on his head. You can see the figure of Serapis above. There are several temples that were dedicated to Serapis in this landscape. One of them is in Bergama and we also know this place as Red Hall Church or St.Jean Church (It is one of seven holy churches of Christianity). This building was built in the name of Serapis at the beginning then it was converted into church.
The other one is in Ephesus. It is thought that it was collapsed by an earthquake. Nowadays there is a project to reconstruct it but we don't have sufficient info on it.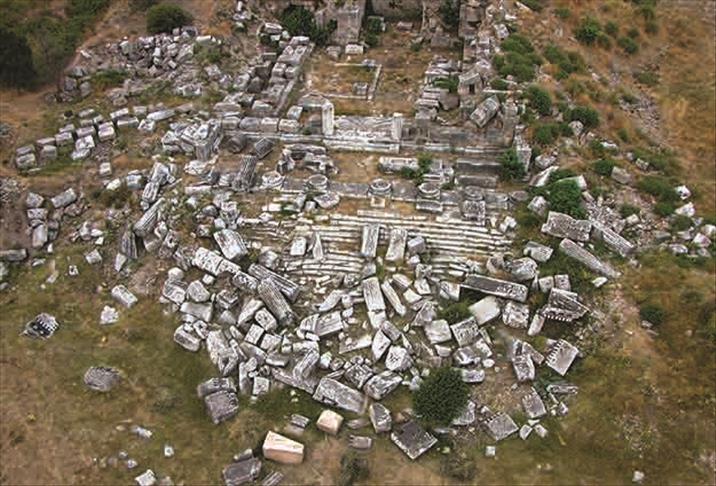 The oldest Serapis temple was built in Sinope in 4th century BC. Temple remains are being exhibited in Sinop Archeological museum garden today.