The best hotels of Europe were listed; two of them are from Turkey
The best hotels of Europe were voted and Turkey's hotels gained a great success. Those hotels are the luxury and attractive facilities. There are two hotels from Turkey in first 20 hotels.
One of them is Four Season Hotel Istanbul at Sultanahmet. It used to be a jail and Ministry of Tourism and Culture hired this building as a hotel. It is one of the greatest hotels and destinations that it is worth seeing.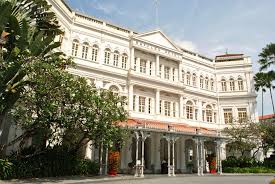 Another hotel that is on the list is Raffles Hotel Istanbul. It is on the top of the list. By the facilities it has and luxury class, it was voted as the best hotel of Europe.
Turkey is star of tourism sector and Turkey deserves to be at the better point of world tourism league. The accommodation facilities such as hotels are one of the vital components of Turkish tourism. Their contribution is very valuable in this COVID outbreak period. The best hotels mean less damage from the outbreak.
Discover Turkey……….