The light house of Patara is being re-erected …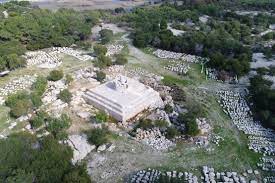 Patara ancient site is one of the important archeological treasures of Turkey. There used to be a great light house that was being constructed by the emperor Neron. The archeaologists are trying to reconstruct the light house. By the assistance of stone recovery workshop, the light house will be re-erected. The purpose is to make this light house active again.
It was the prestige of emperor Neron. This project will raise up the value of Patara.
Discover Turkey and travel in time…