The oldest mosaic of Anatolia; probably from Hitites period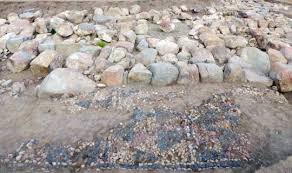 We all think that mosaics belong to Roman Age probably but this one is older than Roman Age. It was unearthed in a Hittites residence region. It is thought that it was on the ceiling of a holy building.
More than this, this ancient site can be the lost Hittite site. It isn't certain right now. The excavations are going on. So we will get detailed information in future.