Turkish landscape offers us many different options to get a good taste from life. We can see the beautiful panoramas and have some facilities to enjoy up to the season. As we state for summer, winter has the same affect on the public.
For example, Cappadocia is one of the popular holiday resorts of Turkey. It is famous for natural shapes that are named as fairy chimneys. It is as beautiful as in winter while comparing the panoramas of the summer.
Winter is memorised with snow. Snow covers up entire territories with a white blanket.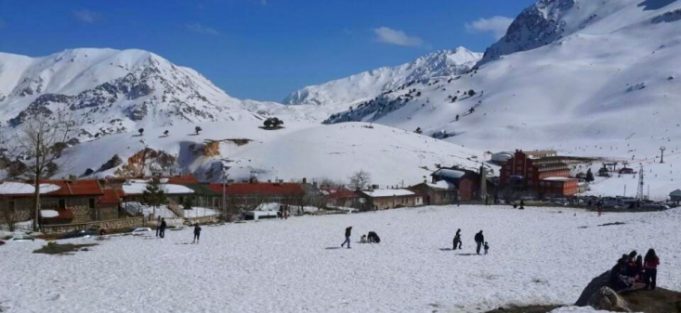 Winter sport facilities are also very popular in Turkey. We have some worldwide known winter sport facilities such as Palandöken and Kartalkaya. Uludağ is the most popular winter region of Turkey. There are circuits and hotels on the mt. Uludağ. It is located in Bursa province.
Discover Turkey and feel the nature….