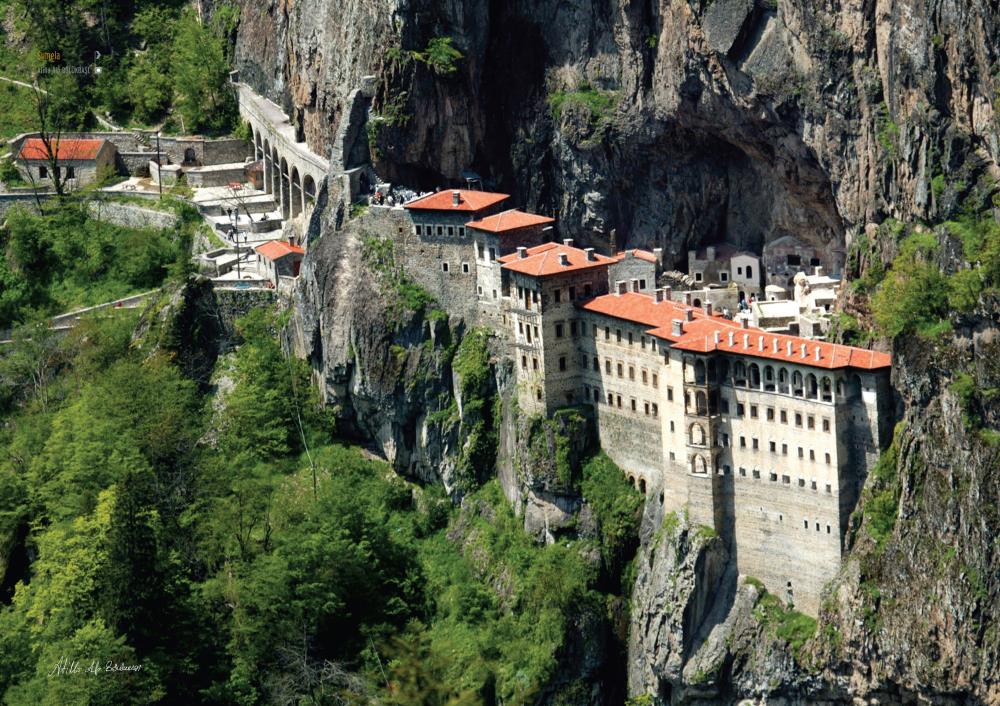 Sumela Monastery was one of the mysterious places of Turkey. It is located in Trabzon county of Turkey. The most outstanding feature is to be built in a mountain. We are going back to its history;
Two monks who didn't know each other had the same dream. Barnabas of Athens and Sophronios saw the angels and Virgin Mary. So they arrived the same place where they dreamed. It was Mt.Mela (It takes its name from the mountain it was built). They started to build a church here. It was an unreachable place and good place for retirement. It was the year between AD 365 and AD 395. It was the first building. Then it was extended in time. It was an active monastery till 1923. Last monks went to Greece according to exchange agreement of Greece and Turkey.
Some secret places and tunnels were discovered in recent years. It is a great monastery in Black sea.